In the most ambitious infrastructure project ever undertaken by the City of Canada Bay, the redevelopment of Concord Oval is set to transform the iconic local venue into a state of the art recreation facility as well as housing a new High Performance Centre for the Wests Tigers, City of Canada Bay Mayor Angelo Tsirekas said.
Concord Oval and the surrounding precinct will become a multi-use community destination with the capacity to service both elite sporting players and local community groups.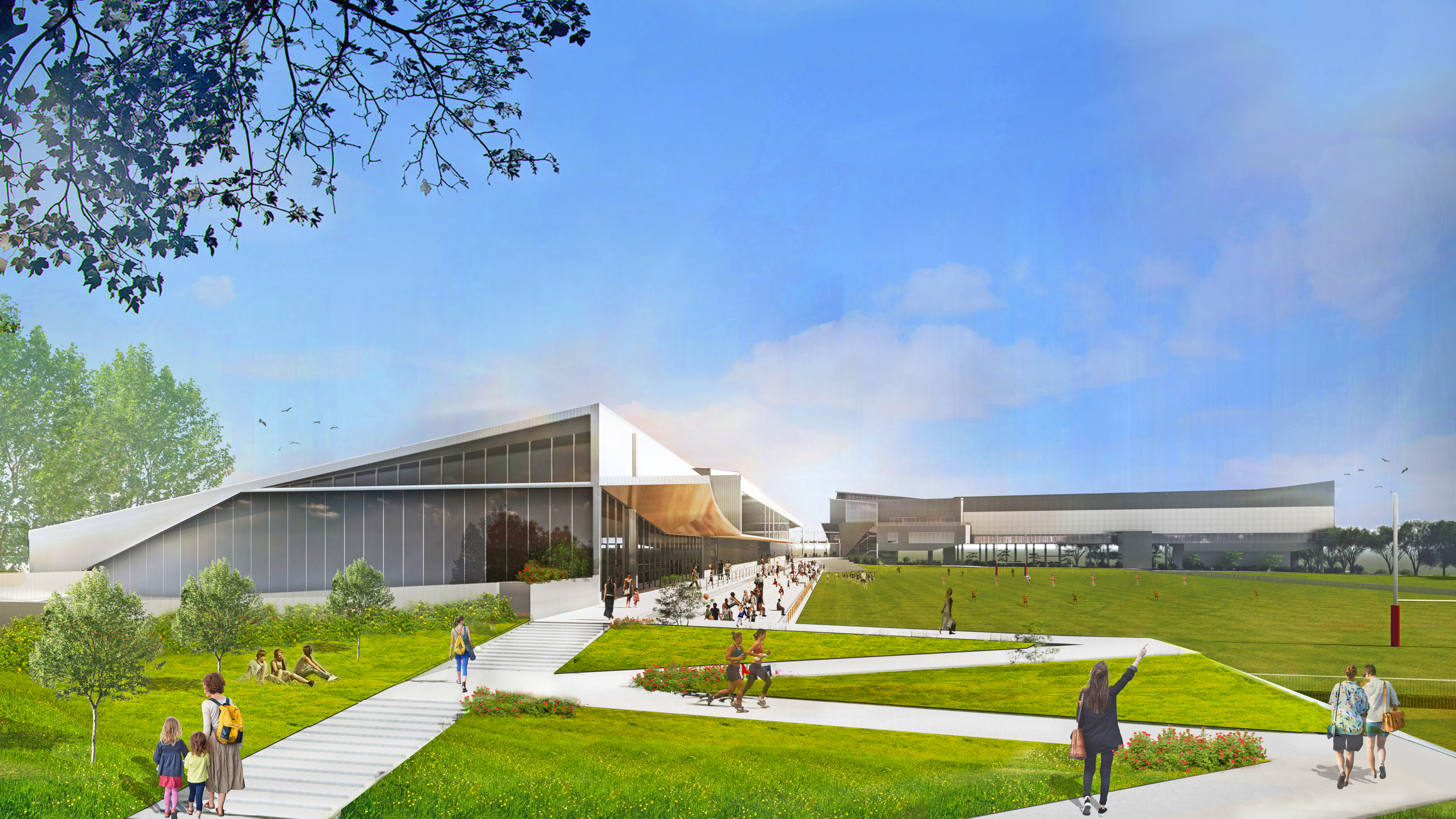 "Today is a landmark day for our community," Mayor Tsirekas said.  
"The Redevelopment of Concord Oval will mean our residents will have some of Sydney's finest world class sporting, recreation and community facilities at their doorstep."
The new facility will deliver a range community services including a new indoor recreation centre, open spaces for passive recreation, rooms for community use and new match day facilities for local sporting clubs.
Funded by $30 million from the NSW State Government through the Parramatta Road Urban Amenity Improvement Program, the redevelopment of Concord Oval will tackle increased population forecasts for the Burwood-Concord and Kings Bay precincts.
"In our area we house some of Sydney's best recreational facilities but the demand from our growing active community means our fields and facilities are often at capacity."
"The City of Canada Bay needs to ensure opportunities to use recreational facilities and open spaces are optimised to support our community right now, with an eye to the expected population growth within our area," Mayor Tsirekas said.
Minister for Planning and Housing, Anthony Roberts said this funding was part of $198 million of NSW Government funding to improve liveability along Parramatta Road.
"Australians love the outdoors and it's so important that as our cities and suburbs grow, we still have access to high quality open spaces," Mr Roberts said. 
This funding will help deliver new open space and plazas, new cycle paths, new playing fields and streetscape improvements along the Parramatta Road corridor," he said.
An iconic local institution, Concord Oval was last redeveloped in 1985 as a match venue for the 1987 Rugby World Cup.
While the playing surface is still well utilised by local sporting clubs, the spectator and associated facilities have been underused since the construction of larger game venues such as Stadium Australia in Homebush, Sydney Football Stadium in Moore Park and Parramatta Stadium.
In addition to being the home ground for West Harbour Rugby Club and the Inter Lions Soccer Club, Concord Oval currently serves as the training ground and administration centre for the Wests Tigers and the club is thrilled to be partnering in this major redevelopment.
"We've called Concord Oval our home for a number of years and we are thrilled to be a part of its future" Wests Tigers CEO Justin Pascoe said.
"This is an opportunity for us to create not only a great community space but also an elite training facility for our club" Pascoe said. "This development will allow us to attract and retain talent on and off the field, whilst also being able to better engage with the local community."
The next step for Council is to take the project plan to the community and to seek feedback from residents, businesses, visitors and key stakeholders.  
"Ours is a Council for the residents and for the community. This project will be guided by our community's needs so stay tuned to Council's website and social media pages to hear how you can have your say in the coming weeks," Mayor Tsirekas said.