Located in the foyer of The Learning Space, The Digital Gallery is an exhibition space for video, interactive and digital art.
We meet on the moon, where we share our gaze
Dr Josh Harle
15 November–12 December 2021
The Learning Space is proud to exhibit a new work by Dr Josh Harle, created for The Digital Gallery in Rhodes with contributions from City of Canada Bay residents.
Since 2020, our lives and relationships have been reshaped by the everyday use of video conferencing technologies such as Zoom. Many of us now work and socialise using shared virtual spaces.

In We meet on the moon, where we share our gaze, artist Dr Josh Harle explores the longer history of these spaces through conversations with three local Canada Bay families, who share their experiences of connecting to friends and family at a distance. The interviews have been motion captured to present participants as digital avatars, expressing the strange reality – and ongoing possibilities – of using virtual tools to connect with loved ones.
Dr Josh Harle is a media artist, researcher, and educator. His work explores digital technologies, such as virtual reality, for art. He's a City of Sydney Creative Fellow, and Director of the Tactical Space Lab, hosting artists' VR studios since 2018.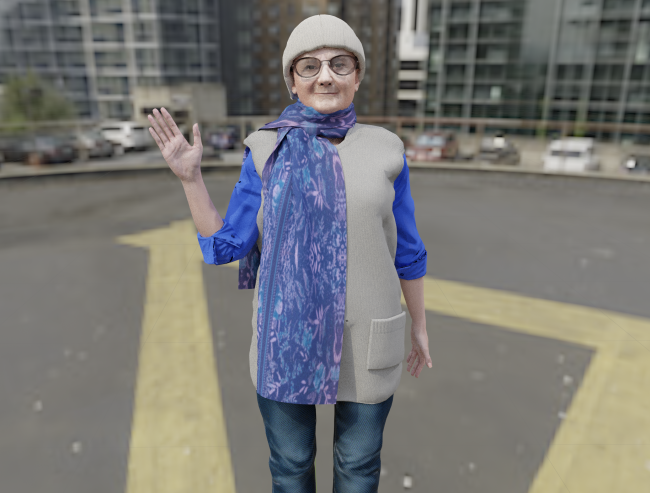 Image: video still from We meet on the moon, where we share our gaze. Courtesy Dr Josh Harle, 2021.
Previous exhibitions