Located in the foyer of The Learning Space, The Digital Gallery is an exhibition space for video, sound, and digital art.
The Digital Gallery features a striking digital art presentation wall with eight large screen LCD panels, an AV presentation projection wall, and an integrated sound system.
Currently showing
Never Ending Time 
4 November – 1 December
The Learning Space is proud to present an exhibition by Brisbane artist Kellie O'Dempsey.
Never Ending Time brings together two of O'Dempsey's stunning video artworks The Never-ending Line and Negative Time Echo in a lyrical conversation about process and possibility. These works explore drawing as transformation through the use of traditional and digital drawing techniques.
These works are based around the action of drawing, with digital technology used to emphasise the gesture and performativity of the drawer. Investigating the idea that nothing is ever finished, these video works show the artist in an eternal loop of making and unmaking. The artist is seen drawing as lines that animate in a mesmerising continuum, as responsive exchange between line, sound and movement.
In exploring drawing through animation Never Ending Time encourages art-making as a playful and never-ending process.
Kellie O'Dempsey is a Brisbane-based artist who develops inclusive, site-specific installations and performances using drawing. Her work has been exhibited at the Museum of Old and New Art, the National Gallery of Australia and the Museum of Brisbane.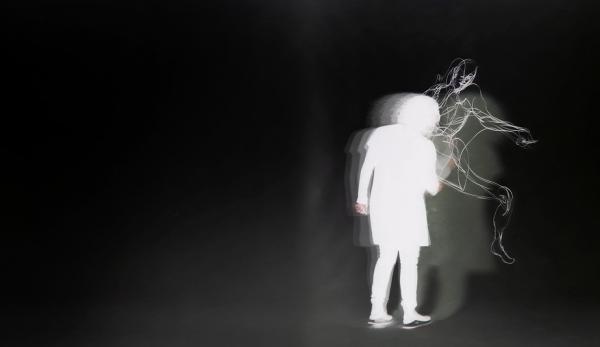 Previous Exhibitions