Located in the foyer of The Learning Space, The Digital Gallery is an exhibition space for video, sound, and digital art.
The Digital Gallery features a striking digital art presentation wall with eight large screen LCD panels, an AV presentation projection wall, and an integrated sound system.
Currently showing
Dr Wade Marynowsky
Born on Saturn
6 January – 2 February 2020
The Learning Space is proud to present a fantastic artwork by Sydney artist Dr Wade Marynowsky. Born on Saturn is a playful and personal work that invites the viewer to input their face, eyes, mouth, or any other object into the 3D generated artwork. 
To create this work, a live camera input is fed into a computer and texture-mapped onto 3D spheres. The spheres are emitted from a particle system generator, a simulation of living systems that is used in computer graphics to create special effects such as bubbles, smoke, and fire.
Sound is also seen as a visual waveform in this 3D environment. The constant flow and spikes of the waveform may be interpreted to have new meaning, such as the rise and fall of polar ice caps or the cosmic mountains of an imaginary planet. Clap or yell to enjoy this part of the interactive artwork, and ponder how sound interconnects to the galaxy around us.
As the audience interacts with the camera, the behavioural parameters of the 3D system combine to create a strange doppelgänger effect. The audience multiplies on screen and flies around in this virtual environment, in turn becoming part of the computer-generated artwork.
Join us on Wednesday, 22 January to hear Dr Marynowsky talk about his artwork. Limited places, RSVP essential. Free tickets here
Dr Wade Marynowsky is an artist, academic and researcher working across robotics, immersive and interactive performance and installation. His practice is characterised by large-scale robotic, sound, light and interactive works that combine humour, camp and a host of unnerving thematics to absorbing affect. Dr Marynowsky has exhibited nationally and internationally since 1998, with his work being presented in major festivals, biennales and survey exhibitions around the world. He is a lecturer in Interactive Design, School of Computer Science, Faculty of Engineering & IT, UTS.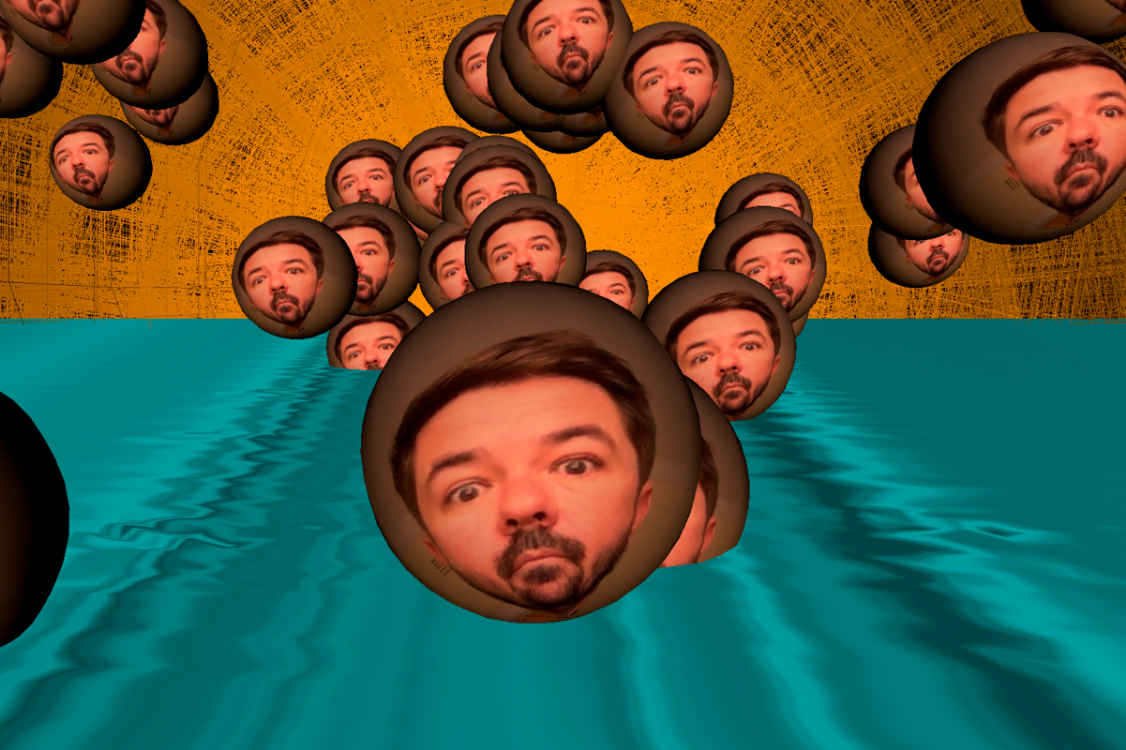 Previous exhibitions