Located in the foyer of The Learning Space, The Digital Gallery is Sydney's newest exhibition space for video, sound, and digital art.
The Digital Gallery features a striking digital art presentation wall with eight large screen LCD panels, an AV presentation projection wall, and an integrated sound system.
Currently Showing
Sea Rise in Canada Bay / What Lies Beneath 
26 August - 11 September
The Learning Space is proud to present two new artworks by Andre Braun.
What Lies Beneath explores the realities of waterway pollution – both physical and chemical – revealing an underwater landscape otherwise hidden from view. Sea Rise in Canada Bay reflects on how an increase in extreme weather patterns could dramatically change our shoreline – posing the question, how would Canada Bay look with a 2-3 metre sea rise?
These artworks have been created for The Digital Gallery using 3D visualisation to reflect on the impact of serious environmental issues affecting waterways around the world, including our very own Canada Bay.
Andre Braun is a Switzerland-born, Sydney-based artist working across sculpture, photography, graphics and visualisation.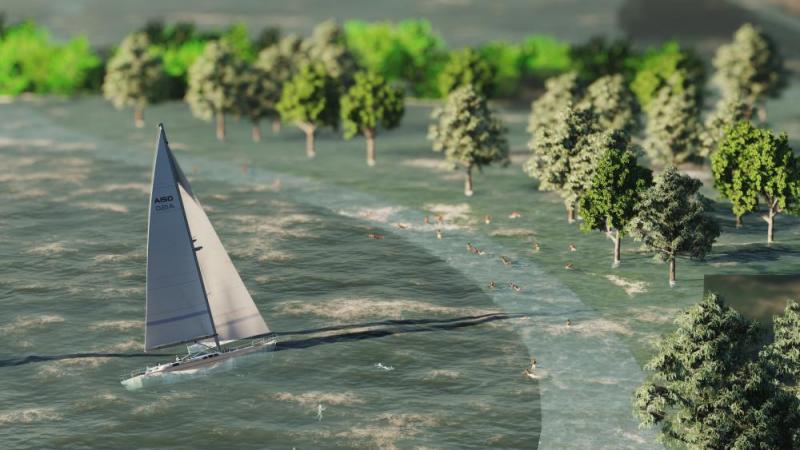 Previous Exhibitions