Located in the foyer of The Learning Space, The Digital Gallery is an exhibition space for video, sound, and digital art.
Unfamiliar Corners of the World curated by Wang Youxuan
20 April – 16 May 2021
The Learning Space is proud to present an exhibition by a young and emerging curator, Wang Youxaun (Anna). 
Unfamiliar Corners of the World brings together three Australian-based artists who use the medium of video to explore the coexistence of humans and the natural world. Wang reflects that as environmental pollution has steadily become an urgent problem, the balance between nature and humans has become a focus of attention for many artists.
Throughout the exhibition we will be showing works from artists Hayden Fowler, Darryl Rogers, and Shoufay Derz.
Wang Youxuan (Anna) is a new curator based in Shanghai, China. She studied printmaking at the Brera Academy of Fine Arts in Milan which inspired her passion for contemporary art. Most recently she completed a Master of Curating and Cultural Leadership at UNSW Art and Design in Sydney. This exhibition is her first curatorial project after graduation. She is interested in using art as an intermediary between humanity and nature, focusing on current environmental issues while showing the unique thinking of artists.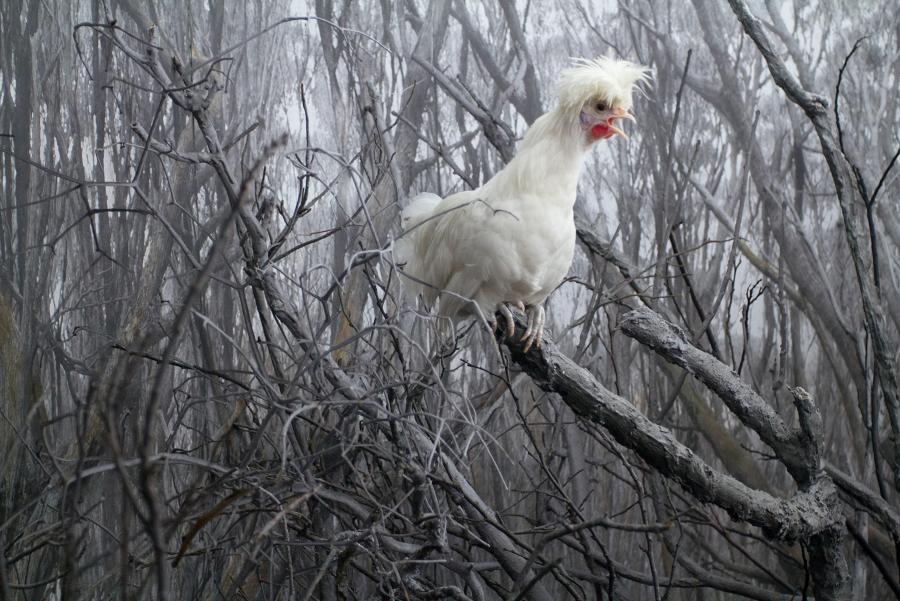 Image credit: Video still of New World Order (2013) by Hayden Fowler
We would like to thank Artbank and Artereal Gallery for permission to screen these works.
Previous exhibitions