Located in the foyer of The Learning Space, The Digital Gallery is an exhibition space for video, interactive and digital art.
WISH/DREAMS by Edison Chen
1–29 August 2022
WISH/DREAMS is an artwork that uses social media to create an atmosphere and space of renewed hope. Through Twitter, participants are invited to tweet their wishes and dreams, which will then be collected and displayed in a physical environment.
The artwork comes at a time where society is adjusting to the pandemic and individuals are finding their footing again. WISH/DREAMS provides an opportunity to share our hopes for the future, giving space and permission for people to dream. The artwork aims to give the Rhodes community an insight into each other's wishes, encouraging a sense of connection, understanding and comradery, and to let people know that they are not alone.   
Edison Chen is a Sydney-based new media artist, who works with a range of technology, including interactive sculptures, mixed reality, and artificial intelligence. His art projects explore the potential for technology to create connections through public play and interactivity. The style and outcome of his work is to promote empathy and altruism between strangers. His artworks have been shown at Vivid Sydney in 2016 and 2018.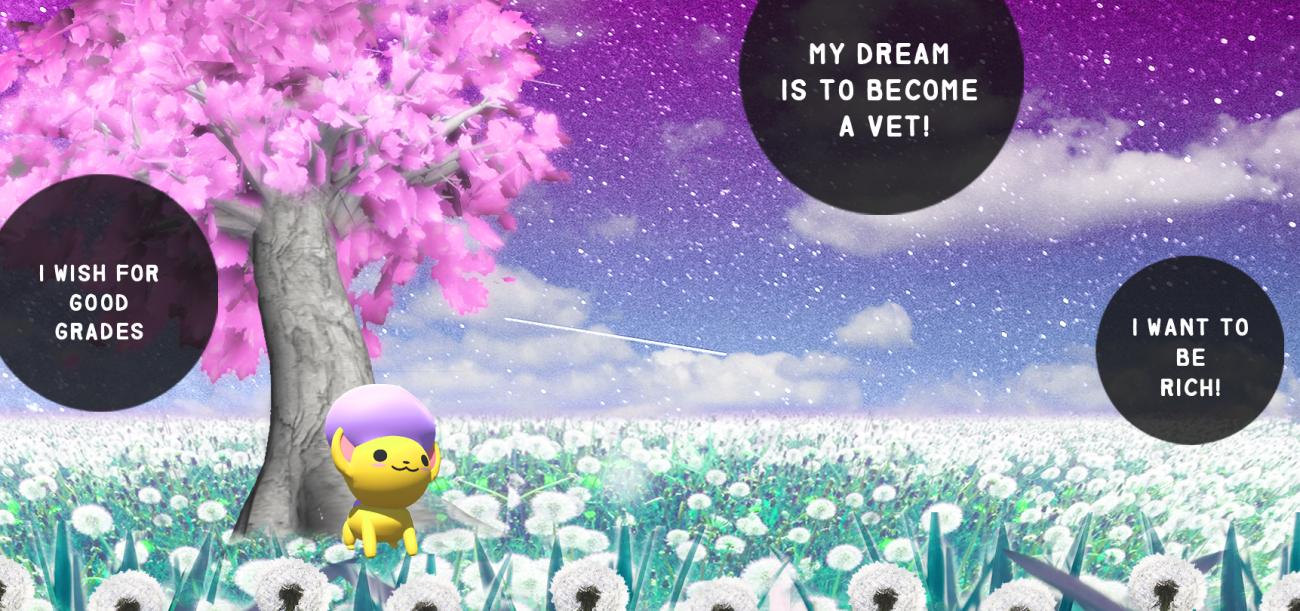 Previous exhibitions