Located in the foyer of The Learning Space, The Digital Gallery is an exhibition space for video, sound, and digital art.
The Digital Gallery features a striking digital art presentation wall with eight large screen LCD panels, an AV presentation projection wall, and an integrated sound system.
Now showing
Holobiont: Tully Arnot.
9 March—5 April 2020
The Learning Space is proud to show this unique work by Sydney artist, Tully Arnot. 
Holobiont is an experimental documentary investigating human engagements with soil, clay and earth, presented alongside a live feed of protozoa and other soil microorganisms captured through a hobby microscope and Raspberry Pi camera.
The artwork presents a number of scientific and philosophical concepts in an accessible manner, and firmly situates itself in the realm of Citizen Science. It uses everyday microscopic technologies to investigate the world around us, specifically analysing local soil samples and encouraging a greater awareness of the symbiotic relationships we have with the local environment.
Holobiont runs from Monday, 9 March to Sunday, 5 April. 
Tully Arnot's art practice explores the effect that contemporary technology has on human relationships and the natural world, using a variety of mediums such as kinetic sculpture, installation, video, photography and performance. His work examines the isolating effects of our increasingly connected, but ultimately disconnected world, exploring this through our (often simulated) engagement with the environment and other humans.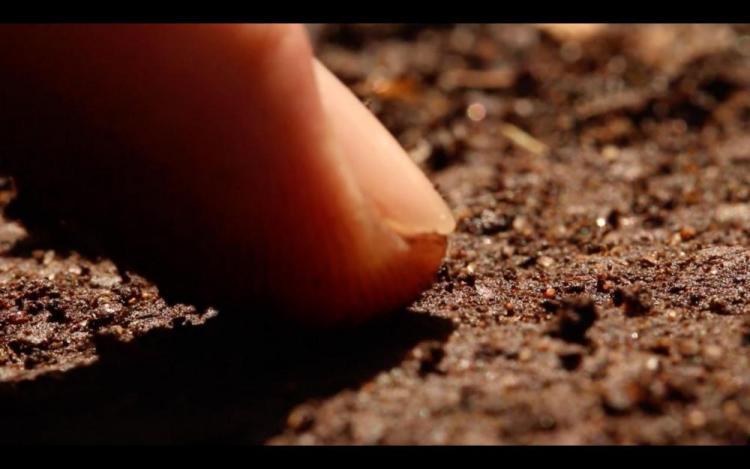 Previous exhibitions