Get active and healthy for free
Not only can you go for a walk or jog along our picturesque foreshore, take the opportunity to get healthy and active, while enjoying the outdoors, in your local area. Add variety to your exercise routine by using Council's free outdoor fitness equipment located at various stations across the City and it's surrounds – a convenient and cost effective way to get fit.
Locations        
Mill Park, Rhodes (northern end of Shoreline Drive)
Lewis Berger Park, Rhodes (Rider Boulevard)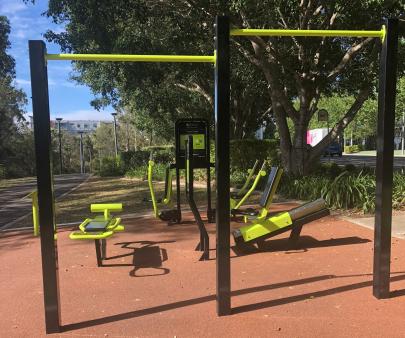 Five Dock Park, Five Dock (Park Road)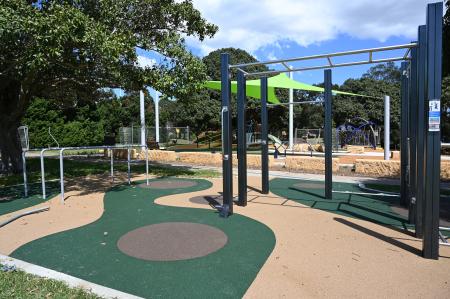 Bayview Park, Concord (Burwood Road)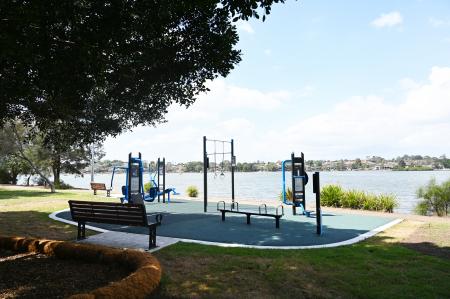 Henry Lawson Foreshore, Abbotsford (St Albans Street)
Surrounding areas
Other outdoor fitness stations are also located along the Bay Run in Leichhardt and King George Parks.
Bay Run - Leichhardt Park, Leichhardt (located below Leichhardt Park Aquatic Centre, adjacent to the playground)
King Georges Park, Rozelle (located adjacent to the playground)
Other healthy activities nearby include:
Cycle and walking paths
Sydney Olympic Park
Rhodes Park.
Free outdoor group training
The City of Canada Bay, in conjunction with the Five Dock Leisure Centre, is providing the Canada Bay Active program. We believe in an active community and Canada Bay Active is an initiative to encourage all members of the City to be active and healthy in a friendly community setting. We have free classes running at:
Rhodes
Where: Mill Park
Thursday 6:30am – Bootcamp
Friday 10:30am – Yoga
Chiswick
Where: Wire Mill Park (adjacent to the Chiswick Community Centre)
Wednesday 6pm – Bootcamp
Friday 7am – Bootcamp
Visit the Five Dock Leisure Centre website for more information and to register for free.