Children across the City of Canada Bay have a new outlet for their energy.
Works have finished on a $160,000 playground upgrade at Henley Park in Concord.
The playground, designed for children of all abilities to make playtime more accessible to local families, is now open for use.
"We are committed to upgrading our playground infrastructure and continuously improving the recreational opportunities in our community," City of Canada Bay Mayor Angelo Tsirekas said.
"This wonderful play space at Henley Park is just what our community needs as the weather warms up and we emerge from lockdown."
A key aspect of the project was ensuring the playground met accessible play guidelines and provided a range of play activities.
The revitalised space includes a new climbing cube, accessible play structure with double slide, inclusive double bay swing set, rocker, rubber softfall, shade sail, and seating for parents and carers.
The space also incorporates elements of sensory play, with musical chimes and talking tubes.
The new playground was designed in consultation with the community. Extensive feedback was gathered throughout the planning and design stage to ensure the space was right for residents.
"I hope this playground brings joy to families in Concord and across the City of Canada Bay," Mayor Tsirekas said.
Click here for more information about the project.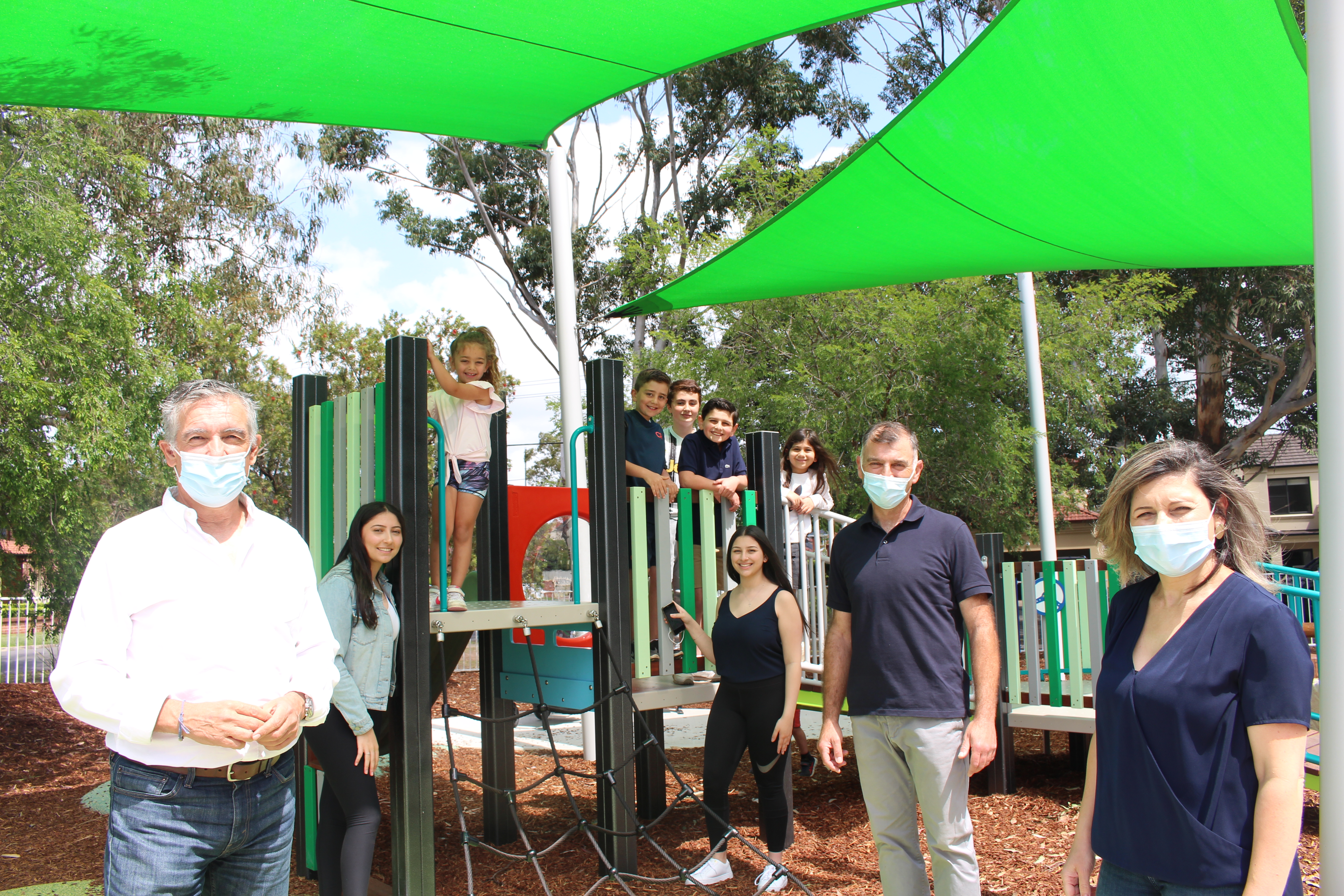 Photo: Mayor Angelo Tsirekas with local family at Henley Park Playground in Concord.