The City of Canada Bay is becoming the recreation hotspot of the Inner West after a huge year of building, renewing and upgrading recreation spaces.
"Few Councils in metropolitan Sydney can claim most of their residents are within 500 metres of a park and within walking distance of a beautiful foreshore," City of Canada Bay Mayor Angelo Tsirekas said.
"The City of Canada Bay is the green, active heartland of the Inner West and our recreational areas are well used."
"Recently we celebrated the reopening of Roberts Reserve Playground in Five Dock after $112,000 of renewal works were completed and opened our $92,000 Salton Reserve Playground to the public."
Wangal Reserve and Punt Park are also receiving a $700,000 upgrade and a new $200,000 playground is scheduled to open at Tom Murphy Reserve in late August.
"We boast world-class sporting facilities like Concord Oval and Drummoyne Oval, two waterfront swimming centres, two golf courses, several tennis centres and a network of cycling and walking paths included the Bay Run."
In the last year alone the City of Canada Bay has been the arena for 10 games of representative cricket plus an historic AFLW match.
Councils is also currently finalising its new Let's All Play strategy, a plan that will ensure it continues to provide diverse and inclusive play spaces in the future.
"We have done fantastic work over the last year and will continue working to ensure the City of Canada Bay remains the best place to live in Sydney."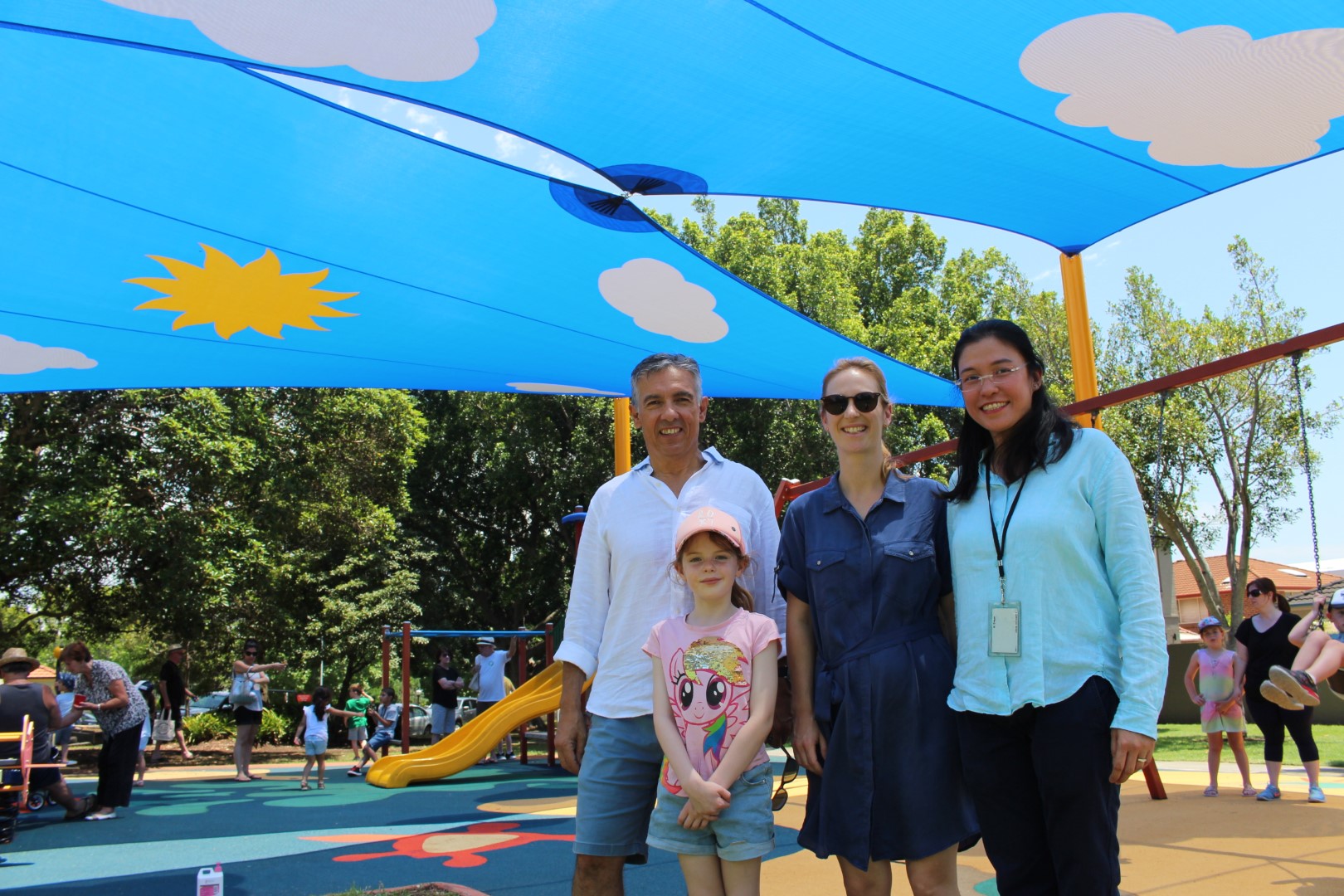 Image caption: City of Canada Bay Mayor Angelo Tsirekas, Cr Julia Little and daughter (middle) and Novena Siauw.